Written by Linda Salvay, Special to The Chronicle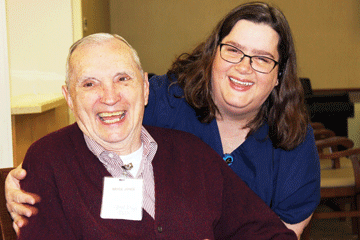 Life offers no guarantees. When retirees Sharon Ward and Bryce Jones met in 2005 and married in 2007 (the second marriage for both), they were looking forward to many happy, vibrant years together. Two weeks after their wedding, Bryce was diagnosed with Alzheimer's disease. 
"Your whole life changes — you just have a paradigm shift," Sharon recalled wistfully. In the eight years since the diagnosis, Sharon found that becoming Bryce's round-the-clock caregiver was more than she could handle alone. About a year ago, she contacted the Alzheimer's Association for guidance, and they directed her to Village Shalom's Great Days Social Club. "It saved my life," Sharon confessed.