Give meaning this Super Sunday
Published: Thursday, 30 January 2014 11:00
Written by Marcia Montgomery, Community Editor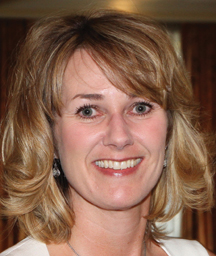 For many years, Super Sunday has been a cornerstone of the Jewish Federation's Annual Campaign. Recently, however, many people have shied away from both volunteering and answering the phone. Deserved or not, the perception exists that the Jewish Federation does not value all levels and kinds of giving.
We have listened.
Whether it's more hands-on volunteer opportunities you are seeking, or if you're wondering if your "small" gift matters, this year, my Super Sunday co-chair Jeremy Applebaum and I have re-imagined Super Sunday in an effort to assure you that the Jewish Federation deeply values all gifts of time, talent and treasure. That is why Super Sunday is offering a number of ways to participate this year.
Give Time
Fight hunger at one of our three community service projects, or drop off non-perishable food for our JFS Food Pantry project. Barrels for food collection are in the front entryway of the Jewish Community Campus.
Post #supersundaykc on any of your social media outlets on Feb. 2. For each post, we get $1, and every dollar is important. Furthermore, if we reach 500 posts, we'll quadruple our money, receiving $2,000 for a few seconds of your time. We definitely need everyone's help with this … wherever and whatever you are doing that morning.
Give Community
Enjoy delicious New York bagels and kosher pastries, JCC's Alef Bet Café smoothies and a good time with friends at our Super Sunday Open House! You'll also have the opportunity to get a quick picture of yourself on our red carpet, and learn more about where your Jewish Federation dollars go.
Give Sweat
Once you've completed your workout at the JCC on Feb. 2, come up to the lobby, log your minutes at our Open House (10 a.m.-12:30 p.m.) and enjoy a nosh. Generous donors will turn your workout minutes into a cash donation for Super Sunday.
In addition to your gift of time, we realize — and are extremely thankful for — the many of you who make donations of all amounts to support the more than 75 programs that Jewish Federation funds each year, programs that sustain and enhance Jewish life at home and around the world.
Whatever the size of your gift, we want each of you to understand how powerful your gift to the collective becomes. Together, we become a force to be reckoned with, reaching more people than we could individually. So, if you think your gift is too small, or worse — unimportant — to Jewish Federation, think again. "Small" gifts are the heart and soul of Federated giving.
If everyone in Kansas City gave, think of the impact. Bagel Bash, our annual party for young Jewish people in Kansas City is a perfect example of the power of the collective:
This year, for the first time ever, the 250 attendees of Bagel Bash donated $5 to Jewish Federation as part of their ticket price. Through this effort, we collected $1,250 in one evening. That's $1,250 that will go a long way toward feeding the hungry right here in Kansas City.
If each of those 250 people gave $100, (approximately $8.33 per month, and roughly the equivalent of two coffees from Starbuck's each month) all of a sudden, they have raised $25,000. That's no small change.
Finally, if those same 250 people pledged $365 to the annual campaign (just $1/day), that small but powerful group of people will have raised more than $90,000! The math is compelling. We have strength in numbers. This is the whole point of federated giving — giving to the collective, increasing your impact. More importantly, federated giving allows everyone the opportunity, regardless of the size of your gift, to do the mitzvah of tzedakah.
I hope you will join us this Super Sunday.
I hope you will join us in person at the Super Sunday Open House, or on social media with your tweets, Instagram pics and Facebook posts. I hope you will join us by fighting hunger at our community service projects, or by logging your fitness minutes. And finally, I hope you will join us in the privilege of helping Jewish people … everywhere, everyday.
For more information about Super Sunday, go to jewishkansascity.org/supersundaykc, or call the Jewish Federation directly at 913-327-8100.
A board member of Jewish Federation, Tracy Shafton is the co-chair of Jewish Federation's Super Sunday. She is also chair of Jewish Federation's Engagement and Leadership Development Committee and co-chair of the Israel Together mission. Tracy and her husband Alan live in Overland Park with their two children.