Chance meeting with former student brings forth trilogy of memories
Published: Thursday, 23 January 2014 11:00
Written by Marcia Montgomery, Community Editor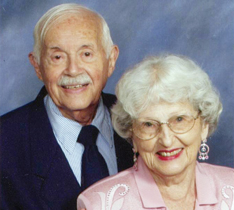 Every Sunday morning after I finish my first of a tri-daily visit to my lovely wife Zelda, who lives in Park Meadows Memory Care, I go to my favorite Hen House on 118th and Roe for my enjoyable coffee and $6 New York Times. Incidentally when I was a kid growing up in New York the daily Times was 3 cents and 25 cents on Sunday.
This particular Sunday, Dec, 1, 2013, was the fourth day of Chanukah. This year Chanukah was very significant to all Jews since Chanukah and Thanksgiving don't coincide that often. It was personally very significant to me because it was the 35th anniversary of my heart attack in 1978 when I was 58 years old.
As I was leaving the Hen House and placing my groceries into my car an elderly man, Donald Boresow, approached me and said, "Do you remember me Mr. Reiz? When I was a 12-year-old kid I had you as my Sunday school teacher at the Beth Shalom Synagogue. You have not changed a bit. I'm 79, so you must be in your 80s." I chuckled as I am 93. Donald mentioned that he has 51 grandchildren, an unusual accomplishment.
This encounter with Mr. Boresow reminded me of Ida Rose "Skipper" Feingold. Skipper had many accomplishments, including founding the Beth Shalom preschool whose alumni numbered thousands of adults in this area. When Zelda and I were married on Dec. 29, 1946, and after return home by train from our seven-day honeymoon from Excelsior Springs, Skipper was pregnant with her first child, Anita Goldsmith. Skipper asked me if I would do her a favor and substitute as the teacher in her Sunday school class at Beth Shalom temporarily until she gave birth in February 1947, which was only one month away.
I accepted and was terrified since I had never had any previous teaching experience and saying no to Skipper was simply never an option. That one month of substituting became 18 years of teaching at Beth Shalom. My Israel Coins and Stamps class was popular and jam-packed with pupils like Donald Boresow. Hundreds of people who went through my classes are now in their 70s and 80s. Some of these students are no longer with us, including Joan Vigder Greenberg, who unfortunately passed away about a month ago.
It would be almost sinful if I didn't mention Raffy Arbisser, our beloved principal. When I began teaching in 1947 he paid me 50 cents a week. My top salary was $12.50 per session. The acme of my teaching career was in 1950 when I was awarded a silver cup for Best Teacher of the Year.
The third person in this triangle as I call it is Dr. Daniel Scharf. As I mentioned earlier I had a heart attack when I was 58 years old. At the time I drove myself to the emergency room at Menorah Medical Center, which at that time was located on Rockhill Road in Kansas City, Mo. A very young doctor with dark hair performed a relatively new procedure on me and discovered that I had some blocked arteries but no heart damage. Upon my discharge I was told to exercise daily and watch my food intake. This is advice that I continue to follow faithfully every day and to which I attribute my longevity.
Last October I happened to go to St. Luke's South for a cardioscan. While I was there a nurse overheard a conversation I was having with another nurse about Dr. Scharf. Dr. Scharf happened to be in the building and, after he was informed of the conversation, he asked to see me.
It would be an understatement to say that my meeting with Dr. Scharf was most enjoyable. I jokingly asked him what happened to his dark hair and he countered by asking me why I was two inches shorter. It was a short, but priceless meeting.
I have enjoyed this trip down memory lane and would enjoy hearing from others of you who are former pupils. Please consider calling me at 913-730-3466 or sending me a note at 6077 W. 107th St., Overland Park, KS 66207.
Andy Reiz is a retired general contractor. His three adult sons and their wives (David and Pam, Nathan and Nancy, and Joel and Lana) also live in the area. His daughter Miriam and her husband Bill live in Israel.