Jewish Federation: A nimble and ever-evolving organization
Published: Thursday, 26 December 2013 12:00
Written by Marcia Montgomery, Community Editor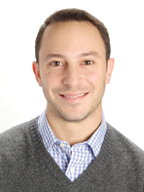 There's an expression from Greek philosophy: "The only constant is change." It is age-old wisdom because of its inherent truth.
In my case, just when I thought things were really settled in my life, an opportunity came up for me to make an impact in the Kansas City Jewish community — the community where I was raised — and I moved my entire life from Chicago back here. Now I find myself part of an incredible evolution, both of the Kansas City Jewish community and of an organization that has long served this community.
There's a fresh buzz about Kansas City as a place to live for young Jews. Whether graduating from KU or other universities, or moving back from cities like Baltimore, Chicago and Portland, Kansas City is becoming a destination for meeting like-minded individuals, finding meaningful work and building community. Part of this is happening organically, but I also attribute it to the great work of community members and community organizations who have worked diligently to build and maintain a vibrant Jewish life in our city.
I'm excited to be part of Jewish Federation of Greater Kansas City, an organization that at this moment is rethinking everything about itself — the way we plan, the way we program, how we are structured and how we engage people in Jewish life in Kansas City. And I have a number of ideas to help us build community, involve different people, develop leaders and continue to raise more funds to support vital and innovative programs in Kansas City and around the world.
I want to share just one of those ideas, and ask you to join me in this effort:
The idea is to be out front on something.
Be the first to act. Be the first to welcome a stranger. Be the first to sign up for a class or program. Be the first to speak out for a cause. Be the first to fund a campaign.
You don't have to be the first overall — maybe you can be first in your neighborhood, first in your congregation, first in your school or first in your family. Just take a risk, take the lead, let people know what you are doing, and see who you inspire.
With my new role in fundraising, I wanted to be the first Jewish Federation staffer to donate to our 2014 Community Campaign. On making my commitment, I learned someone else in our organization was already out front on this, but I figured this just gave me a chance to be first in my department.
Now I'm sharing my story with others, and the resulting generosity and philanthropy inspires me to keep going every day. If you'd like to be the first in your group to join me, send me an email at This email address is being protected from spambots. You need JavaScript enabled to view it. or give me a call at 913-327-8100 — your support is welcome and appreciated.
I also ask you to reach out to tell me about a first of any type. With your permission, we'll honor these firsts in future Jewish Federation e-newsletters, on Facebook, on Twitter and in our personal storytelling. I can't wait to see the outstanding things our community will do in rising to this challenge.
Meanwhile, in the Jewish Federation office, we'll be evaluating opportunities to be first to try all kinds of new things as we recognize the need (now more than ever) to co-create and innovate. If you have an idea for a program, please bring it to us. If you have a lesson we can learn, or a model we can follow, please bring it to us. Our aim is to be nimble and ever-evolving, and that calls for the ideas and talents of the community to help us achieve success.
Lastly, in the spirit of change, please help me recognize some long-serving members of Jewish Federation, and thank them for their passion and dedication to Jewish communal service. Gail Weinberg, the longtime financial resource development director (and for the past few weeks, my mentor) is retiring. Vicky Kulikov, after nearly 10 years of service, is moving on to another exciting opportunity at the Kansas City Chamber of Commerce. Thanks to both of these individuals for their outstanding relationship-building and fundraising work. They will both continue to be part of our own microcosm in Kansas City, which we are thrilled about.
And to Kim Lewis and Carol Pfau, talented Jewish professionals in their own right, our best wishes in your new roles at the Jewish Heritage Foundation and the Hyman Brand Hebrew Academy — both Jewish Federation partner agencies. We know your important and impactful work will continue, and we are fortunate to have you continuing not only in the Jewish community, but at the Jewish Community Campus!
To everyone who makes a difference in our community, in any role or capacity, thank you for all that you have done, thank you for all that you currently do, and thank you in advance for all that you will do as we move forward together.
Derek Gale is the Jewish Federation of Greater Kansas City's incoming director of financial resource development.