Written by

Barbara Bayer, Editor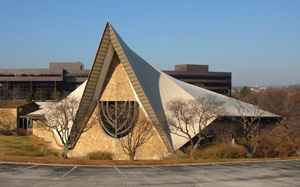 Members of Congregation Beth Shalom have voted to shut down its Wornall facility. When the building closes all operations and activities will take place at the Lamar facility located at 14200 Lamar.
Beth Shalom President Kurt Kavanaugh, DDS, reported that at a meeting in mid-November more than 600 votes were cast, overwhelmingly supporting by a 5 to 1 margin the board of director's recommendation to close the facility at the earliest practical date. The Lamar facility, which currently houses the congregation's administrative offices, Sisterhood Gift Shop and school, opened in December 2005 and was officially dedicated March 26, 2006. The Wornall facility, located at 95th and Wornall, was used almost exclusively for worship. Both weekday minyan and Shabbat services, as well as weddings, are held there.