Written by

The Jewish Chronicle Staff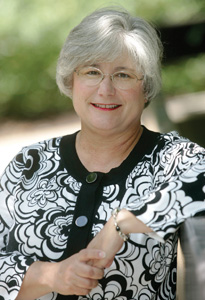 Barbara Bayer has been named editor of The Chronicle.
Bayer began her association with The Chronicle as a staff writer in 1988. Moving up the ranks to editor, she left the paper in 1994 to devote more time to raising her family.
For the next several years she freelanced for Jewish Life Magazine and a variety of other publications. Bayer also volunteered for many organizations in the Jewish community including the Jewish Community Center and Congregation Beth Torah.
She returned to The Chronicle staff, once again as a staff writer, in late 2005 and stayed in that position for two years. In the spring of 2008 she was named editor of Jewish Life Magazine. In addition to Jewish Life, she has been in charge of several special projects for what is now The Chronicle's parent company, MetroMedia, Inc.
"I have enjoyed reading The Chronicle since I was in high school looking for AZA and BBG news, so working for it has always been a labor of love for me," Bayer said. "Even when I haven't been officially associated with the paper, people have always stopped me to talk about what they liked, or even didn't like, about it. So I'm excited about the opportunity to work with people in the Jewish community on a daily basis and help make the paper something our subscribers will continue to love getting in their mailboxes every Friday."
David Small, who now owns The Chronicle along with Steve Rose, said Bayer will immediately begin implementing the paper's "open door" policy of seeking information, photos and story ideas from readers.
"Barb is someone our readers have known for years. She has also cultivated many friendships with people who work and volunteer for our local congregations and organizations. We know she understands the value of the community partnership we are striving to develop at The Chronicle," Small said.
Bayer, 53, a Kansas City native, is married to David Bayer. They have two children, Matthew, a freshman at the University of Kansas, and Rachel, a sophomore at Blue Valley North High School . They are members of Congregation Beth Torah.