Listening Post
Published: Thursday, 26 October 2017 10:00
Written by Barbara Bayer, Editor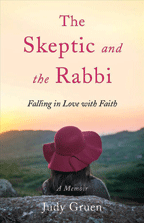 CASA VALENTINA — New York Magazine calls Harvey Fierstein's "Casa Valentina" "Fascinating and timeless." It premiers Oct. 27 at Spinning Tree Theatre and among its stars is Victor Raider-Wexler.
Fierstein, who is known for "Kinky Boots," "La Cage aux Folles," "Torch Song Trilogy" and "Newsies," premiered "Casa Valentina" on Broadway in 2014 to rave reviews. The play is set in 1962 in the Catskills. Nestled in the land of dirty dancing and borscht belt comedy sits an inconspicuous inn that caters to a very special clientele: heterosexual men whose favorite pastime is dressing and acting as women.
The play runs through Nov. 12 and tickets are available by visiting spinningtreetheatre.com or calling 816-235-6222.
NCJW night is Wednesday, Nov. 8. Tickets prices through NCJW are $54 and $36. A portion of each ticket will go to support NCJW's community service projects here in the Kansas City area such as Back to School Store and Suitcases to Go. Call the NCJW office at 913-648-0747 to learn how to purchase tickets.
The production will be held at the Off Broadway Theatre at 3051 Central, Kansas City, Missouri. 
'THE SKEPTIC AND THE RABBI' — I am a casual reader. Sometimes I read a lot, sometimes I don't read for months and months. Recently the title of Judy Gruen's new memoir, "The Skeptic and The Rabbi: Falling In Love with Faith" (September 2017, 218 pages, www.shewritespress.com), grabbed my attention and I requested a review copy. I liked this book, but couldn't figure out what to say because I have never traveled the journey to Orthodox Judaism. So, I checked out the community reviews on Goodreads. Although I only read a few, I felt two were very appropriate to share.
Bracha, who gave the book four stars, wrote she really enjoyed reading about Gruen's journey to a more Orthodox lifestyle. 
"As someone who is already Orthodox, I was very familiar with the world she described but still appreciated hearing the author describe how she dealt with some of the tensions between her life 'before' and her life 'after' (a deeper commitment to religion). I especially appreciated her honesty in writing about her struggles to accept parts of Orthodox Judaism — especially those that seemed counter to her feminist ideals. I am excited about this new genre of books that attempt to explain the attraction of religion to those who were raised in a more secular framework — since many recent books about the Orthodox community have been about people who leave it."
Simon G gave the book five stars, saying: "I believe that people from all walks of life, and all backgrounds and beliefs will really appreciate this book and its strong message."
Gruen is a frequent contributor to Aish.com and in fact you can get a taste of this book on that website. I plan to search for more of her essays. The book can be purchased at online booksellers for sure, not sure if anyone has it in stock in town.