Community building important aspect of Sept. 10 Jewish Culture Fest
Published: Thursday, 07 September 2017 10:32
Written by KCJC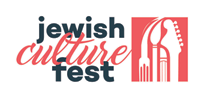 On Sunday, Sept. 10, Kansas City's Jewish Culture Fest (previously known as the Jewish Arts Festival), will take place all over the grounds of the Jewish Community Campus.
Sponsored by the Jewish Community Center of Greater Kansas City (The J), Jewish Culture Fest shines the spotlight on all things Jewish — artists, activities, food, musicians and entertainers. The all-day festival (11 a.m. to 7 p.m.) is the perfect place to explore for children, adults and families — it will be a fun day for anyone of any faith or ethnicity.
One unique aspect of Jewish Culture Fest is the Mitzvah (good deeds) Tent in which people can participate in hands-on activities to help others in our community. 
"We felt that performing acts of loving kindness (gemilut hasadim) is such an important tenet of Judaism and our cultural identity that adding community service projects to the festival's offerings was a natural fit," said Diane Azorsky, Jewish Culture Fest co-chair. 
The Mitzvah Tent includes numerous community organizations with things to do including:
• Operation Gratitude: Making holiday greetings for Jewish soldiers in the U.S. armed forces and lone soldiers in Israel plus making paracord bracelets for soldiers and first responders through Operation Gratitude
• SAFEHOME: Putting together luxurious welcome packages for women at the domestic abuse shelter
• The Linus Project: Tying fleece blankets together for kids at Children's Mercy Hospital
• FreeRice.com: Play a fun iPad trivia game, while donating meals to those in need
• Children's TLC: Tying fleece comfort pillows for children at Children's TLC
• National Voter Registration Day: Sign up to vote
Attendees will also have the opportunity at the event to donate to Hurricane Harvey relief through the Jewish Federation of Greater Kansas City. 
The Culture Fest Planning Committee even built a charitable aspect into its ticket purchasing; those attendees who bring a non-perishable food item to be given to Jewish Family Services Food Pantry will receive one shekel (i.e. $1 of script "money") to be used toward the purchase of a food item.
Numerous Jewish organizations will have informational booths throughout Jewish Culture Fest, many offering volunteer opportunities beyond the event.
In addition to stunning visual art, crowd-pleasing musical acts, authentic food and hands-on activities for the kids, Jewish Culture Fest will feature the Israeli Innovation Pavilion, focusing on some of the great hi-tech inventions and programs from that country. Electric Avenue will focus on The J's focus on sustainability. Electric Avenue will include a display of electric cars and the opportunity to take a test drive in a BMW model.
Jewish Culture Fest Co-Chair Marlis Grad said the festival is a special gift to the metro area.
"The J is giving back to the community for its support of what the Jewish Community Center provides to the entire Greater Kansas City area in so many ways," Grad said. 
Grad is referring to the variety of programs and activities The J sponsors on a regular basis including The Heritage Center for seniors and The J's Child Development Center for the youngest members of the community.
"The J also has sports and fitness activities as well as arts and cultural activities, all of which make The J a great destination for everyone," Grad said.
Tickets for Jewish Culture Fest are available in advance for $6 for adults, and $3 for children age 4-12 (children under 4 are free), online at JewishCultureFest.com. On the day of Jewish Culture Fest tickets will be $8 for adults, $5 for children ages 4-12. Guests who bring a non-perishable food item to donate to Jewish Family Services Food Pantry will receive a $1 food voucher.
On the day of Jewish Culture Fest parking will be available for free in Sprint garages C and D. No parking is allowed on the ground level. Handicap parking will be available in The J's White Theatre lot. Shuttles and golf carts will be available for those needing assistance.
For more information about the event, visit JewishCultureFest.com.