Rabbi Mandl comes out of retirement to serve K.I. as interim rabbi
Published: Thursday, 31 August 2017 10:00
Written by Barbara Bayer, Editor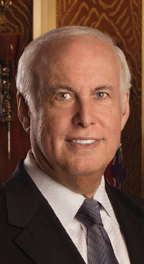 In a decision "overwhelming supported" by the board of directors, Kehilath Israel Synagogue has announced the appointment of Rabbi Emeritus Herbert Mandl as interim rabbi following the departure of Rabbi Jeffrey Shron in early October. Rabbi Shron's last service at K.I. will be Yom Kippur on Saturday, Sept. 30. He and his wife Hedy will be making Aliyah and plan to leave for Israel on Oct. 2.
"This is nothing that I had planned," Rabbi Mandl stated recently. "I've been in the community now 40 years, counting my five years of retirement. I've enjoyed my retirement tremendously. I still teach a little part-time, but I can't just sit here and watch the congregation be leaderless as far as clergy is concerned. I'll do what I have to do, which is why I agreed to do this." 
Since Rabbi Shron announced his decision to leave in March, a search committee was put in place to secure a new senior rabbi for the traditional congregation. But the timing was not right to find one before the 2017-18 programming year begins, said congregation President Marty Gorin.
"Finding the ideal candidate to serve as our senior rabbi is not something to be governed by time constraints. We are looking to hire a rabbi who will serve us for many years to come," he wrote in the congregation's Focal Point newsletter in August.
"We haven't really had time to conduct a solid search for a new rabbi," he told The Chronicle in a recent interview. "We expect things to begin moving after the holidays." 
As the rabbi search is expected to continue for many months, Gorin said the congregation did not want to be without a rabbi for an extended period. 
"I've been a member of K.I. for 63 years. The thought of being adrift was very concerning to me," Gorin said.
So, he turned to Rabbi Mandl asking him to come out of retirement and serve the traditional congregation while it continued its rabbi search.
"Rabbi Mandl has graciously agreed to fill in as the interim rabbi," Gorin said. "He wasn't looking for a job, but he spent 35 years here and has a vested interest in our synagogue and wants to see the synagogue succeed. I don't think we could have picked anyone better to fill in as interim rabbi."
Rabbi Mandl came to K.I. as senior rabbi in 1977, retiring after 35 years and taking the title rabbi emeritus in 2012. He said he expects to work about two-thirds time as interim rabbi and begin working immediately after Yom Kippur.
"We're really in a unique position to have Rabbi Mandl. He doesn't need any preparation to take over," Gorin added. "We're lucky that we have him and we believe this will be a smooth transition."
K.I. has also hired a part-time interim cantor, Benjamin Matis, to serve the congregation during this time as well. Rabbi Shron was originally hired in 1997 as the congregation's hazzan and continued performing many of those duties after he became senior rabbi in 2013.
As interim rabbi, Rabbi Mandl will conduct all services, including preaching on Shabbos, which he thinks "is very important to the congregation."
"I'll be doing all weddings and funerals and lifecycle events," as well as reading Torah on Mondays and Thursdays," he explained.
Bringing a rabbi emeritus back to serve the congregation is not unprecedented in Kansas City. Rabbi Alan Cohen originally retired from Congregation Beth Shalom in 2008 and then returned as interim rabbi in 2011. He served a year before Rabbi David Glickman became senior rabbi in July 2012.