Listening Post
Published: Thursday, 03 August 2017 10:00
Written by Barbara Bayer, Editor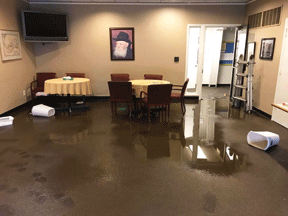 THE FLOOD OF 2017 — When Kansas Citians woke to flooded streets on Thursday, July 27, Rabbi Mendy Wineberg found a muddy mess at The Chabad House Center in Overland Park. Every bit of the main floor was covered in four to five inches of flood water. This includes the synagogue, preschool, food pantry, kitchen, offices and restrooms. When the water receded, a layer of mud and silt was left behind. There was extensive damage; the walls need to be repaired, floors need to be replaced, and many toys/supplies, books and food were ruined. With just two weeks remaining before preschool begins, Chabad staff and volunteers are hard at work trying to salvage and replace all the damaged areas and items. 
While he was surveying the damage and searching for carpet cleaning and water restoration companies, in his typical upbeat style Rabbi Mendy noted that there is always a silver lining. Turns out the silver lining was all the people who stopped by to help after reading about it Facebook.
Chabad is taking donations to help with the cleanup and replace items for the preschool. To make a donation, visit the website at kansasjewish.com.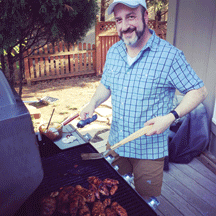 SHAWNEE MISSION MOVES HOMECOMING — The Shawnee Mission Post reported last week that both the Shawnee Mission Northwest and Shawnee Mission North homecoming football games and dances were set to take place on Friday and Saturday, Sept. 29 and 30 — the same days as Yom Kippur. With the help of the Jewish Community Relations Bureau|American Jewish Committee, the dates for those two homecomings will be rescheduled. As of press time, The Chronicle was not aware of the new dates.
HONEY IS READY — Area gift shops have now all received shipments of honey from the Mitzvah Garden. All proceeds from the honey sales goes back to pay for supplies for the garden. Check out the gift shops at Congregations B'nai Jehudah, Beth Shalom, Beth Torah and Ohev Sholom for local honey produced by the busy bees of the Mitzvah Garden.