Menorah and Jewish Federation renew relationship; begin co-sponsoring programs
Published: Thursday, 08 June 2017 12:40
Written by Barbara Bayer, Editor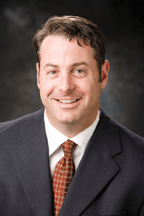 For the first time in at least 20 years Menorah Medical Center and the Jewish Federation of Greater Kansas City have joined together to provide programming for the Jewish community. The first such program — MENsch Night Out — takes place Wednesday, June 28, at Menorah.
David T. Rudman, MD, FACS, of Head and Neck Surgical Associates, will give a presentation that evening. He said he's proud to support both Menorah and Federation and "appreciates their contributions over the years and today to make our community a better place."
"Menorah Medical Center and the Jewish Federation of Kansas City have both served the community for over 80 years. It is no coincidence that both institutions started around the same time and reside a few blocks from one another today in Overland Park. Jewish leaders in Kansas City saw a void that needed to be filled that continues to this day to help those in need. The partnership of both organizations provides a symbiotic relationship not only for the Jewish community but for the entire Kansas City area," said Dr. Rudman, a former president of the Jewish Community Relations Bureau|American Jewish Committee.
According to "Mid-America's Promise: A Profile of Kansas City Jewry" edited by Joseph P. Schultz, Menorah Hospital opened in 1931. Supporters wanted a nonsectarian hospital for Jews and non-Jews where Jewish doctors could practice medicine. A kosher kitchen was onsite to provide kosher food for those who desired.
One of its first administrators, Louis Cooper Levy, is quoted in "Mid-America's Promise" as stating that the hospital was due to "efforts of prominent Jewish residents of Kansas City to develop an institution that would fittingly represent the Jews of Kansas City." It was also to be a place where younger Jewish physicians, who had no standing on the staffs of other Kansas City hospitals, to practice.
Menorah remained a nonprofit Jewish hospital until Health Midwest took ownership and began operating it on Jan. 1, 1994. In 2003 HCA, the nation's largest for-profit hospital chain, purchased Menorah.
Jewish Federation's story began just two years after Menorah's, when it was established in 1933 by a group of dedicated individuals who wanted to help European Jews suffering persecution. Alan Edelman, Federation's associate executive director, said historically the two institutions' relationship was mostly financial. Often it was to help provide medical care to new immigrants who had settled here after escaping persecution in Eastern Europe and the former Soviet Union.
"Most recently, when Russian Jews were arriving here many of them were elderly or just didn't have the financial resources. Individual doctors and Menorah as a hospital would donate services to help care for them and Federation would allocate some money for that purpose," Edelman said. The first wave of Soviet Jews arrived in this country from about 1974 until 1980. The second wave took place in the late 1980s through the 1990s.
The relationship has reversed a bit now between the two entities as Menorah is currently a corporate sponsor of Jewish Federation. According to Menorah, the hospital was first approached about forming a partnership on behalf of Federation by volunteer Annual Campaign Chair Trudy Jacobson.  Menorah's CEO Charles Laird explained that Menorah was impressed with the number of community programs and groups that the Federation has and felt it would be a great way to extend Menorah Medical Center's brand and the services offered by the hospital.
"Menorah Medical Center is excited about the opportunity to partner with the Greater Kansas City Jewish Federation. We are both interested in the betterment of Kansas City through healthcare and community programs that make a difference in the lives of people from all walks of life," Laird said.
The feeling is mutual.
"We are thrilled to be working in partnership with Menorah Medical Center. It has been a fantastic collaboration so far with our June 28 MENsch Night Out event, and we expect great things in the future," said Derek Gale, Jewish Federation's director of community building and allocations.
Federation has other corporate sponsors, Edelman noted, for a variety of events.
"Just like other nonprofit organizations, Federations all over the country are approaching companies and corporations," Edelman explained. "Depending on the company, they want a mutually beneficial program or event that will attract a particular demographic, in this case healthcare."
A second program sponsored by Federation and Menorah, aimed at women ages 21-45 through Women's Philanthropy, is set for Aug. 30. More details for that program will be released soon.
MENsch Night Out
Men of all ages are invited to network, connect, enjoy the best in Kosher BBQ and support Jewish life in Kansas City at Jewish Federation's MENsch Night Out, June 28. The event, sponsored by HCA Midwest Health/Menorah Medical Center, features Vaad-supervised Jack Stack barbecue, beer, lawn games, and a broadcast of the Royals vs. Detroit Tigers away game. The first 100 men to sign up receive a T-shirt with the Mensch Night Out logo.
Location: Menorah Medical Center outdoor atrium, 119th & Nall Ave., Overland Park, KS 66209
Time: 6 to 8:30 p.m.
Date: Wednesday, June 28
Cost: Tickets are $54/person; a special rate of $36/person is available for attendees 36 and younger. This event is open to men who make a minimum contribution of $118 to the Jewish Federation Annual Campaign. 
For more information, or to register for the event, go to jewishkansascity.org/MNO2017.