Listening Post
Published: Thursday, 16 March 2017 10:00
Written by Barbara Bayer, Editor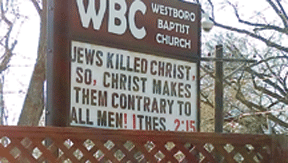 KANSAS, MISSOURI SENATORS SIGN LETTEr URGING ACTION ON THREATS TO JEWISH INSTITUTIONS (WASHINGTON: JTA) — The U.S. Senate unanimously joined in urging the Trump administration to take action to stem the wave of threats against Jewish Community Centers and other institutions, saying their viability had been made vulnerable by the harassment. Kansas Senators Jerry Moran and Pat Roberts and Missouri Senators Roy Blunt and Claire McCaskill signed the letter.
"These cowardly acts aim to create an atmosphere of fear and disrupt the important programs and services offered by JCCs to everyone in the communities they serve, including in our states," wrote the senators. "We are concerned that the number of incidents is accelerating and failure to address and deter these threats will place innocent people at risk and threaten the financial viability of JCCs, many of which are institutions in their communities."
In a press release Moran stated the recent incidents of vandalism and recurring bomb threats made against Jewish institutions are deeply troubling.
"Kansans know too well the pain that anti-Semitic attacks can inflict on an entire community — we remember the lives tragically lost in the 2014 attacks at Jewish buildings in Overland Park. The entire United States Senate has joined together to condemn recent threats, request that the FBI, DHS and DOJ take swift action and work with Congress to address and prevent incidents like these, and return a sense of security to Jewish families in America."
The letter was signed March 7 by all 100 senators and addressed to Homeland Security Secretary John Kelly, Attorney General Jeff Sessions and FBI Director James Comey.
"We encourage you to communicate with individual JCCs, the JCC Association of North America, Jewish day schools, synagogues and other Jewish community institutions regarding victim assistance, grant opportunities or other federal assistance that may be available to enhance security measures and improve preparedness," the statement said. "We also recognize the anti-Semitic sentiment behind this spate of threats and encourage your departments to continue to inform state and local law enforcement organizations of their obligations under the Hate Crime Statistics Act and other federal laws."
The letter was spearheaded by Sens. Gary Peters, D-Mich., Rob Portman, R-Ohio, Marco Rubio, D-Fla., and Bill Nelson, D-Fla.
The threats, which have reached well over 100 institutions since the beginning of the year, are under investigation by the FBI and other federal authorities. Federal officials have briefed Jewish community leaders.
Lawmakers in recent weeks have suggested additional measures. Two weeks ago, members of the U.S. House of Representatives caucus to combat anti-Semitism proposed that Trump name someone to coordinate the investigation across government agencies. A separate Senate letter is circulating that proposes more than doubling the $20 million now available to nonprofits for security upgrades, from $20 million to $50 million.
POLL: 87 PERCENT OF DEMOCRATS, 53 PERCENT OF REPUBLICANS SAY ANTI-SEMITISM A 'SERIOUS' PROBLEM (JTA) — Seventy percent of American voters see anti-Semitism in the country as a "very" or "somewhat serious" problem, up from 49 percent a month ago, according to a new poll.
The responses differed by party identification, with an overwhelming majority of Democrats, 87 percent, seeing anti-Semitism as a "very" or "somewhat serious" problem, and slightly more than half of Republicans, 53 percent, seeing it as such, according to the poll released March 9.
The survey was conducted by Quinnipiac University at the beginning of March.
Jewish institutions, including community centers and Anti-Defamation League offices, have been hit with more than 100 bomb threats so far this year, all of them hoaxes. In the past three weeks, Jewish cemeteries were vandalized in Philadelphia, St. Louis and Rochester, New York.
Respondents were split on President Donald Trump's response to the bomb threats and vandalism, with 37 percent approving and 38 percent disapproving. Most Republicans, 71 percent, approved of Trump's response, while most Democrats, 66 percent, disapproved.
The poll also found that 63 percent of American voters think hatred and prejudice has increased since Trump's election, while 2 percent say it has decreased and 32 percent say it has stayed the same.
Trump has come under fire for his delayed response to the incidents. Concerning the threats on Jewish establishments, Trump at first deflected questions — and in one instance shouted down a reporter who asked him about it — before calling them "horrible."
Last month, the president noted the bomb threats and vandalism of cemeteries in his first address to a joint meeting of Congress.
"Recent threats targeting Jewish community centers and vandalism of Jewish cemeteries, as well as last week's shooting in Kansas City, remind us that while we may be a nation divided on policies, we are a country that stands united in condemning hate and evil in all its forms," Trump said.
The shooting he referred to actually took place at a bar in Olathe. One India-born man was killed and another shot, presumably because they were immigrants and possibly viewed by the shooter as unwanted foreigners. A third person who tried to save them, who is Caucasian, was also shot.