Listening Post
Published: Thursday, 09 March 2017 10:00
Written by Barbara Bayer, Editor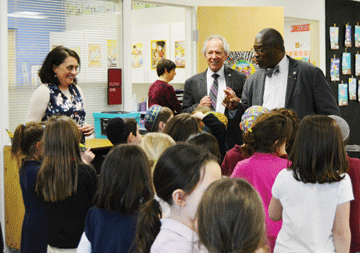 DOCUMENTARY TO AIR ON KCPT — "Fast Break: The Legendary John McLendon," a new documentary film based on a book by Milton S. Katz, Ph.D., is set to air at 8:30 p.m. March 13, 16 and 18 on KCPT. The film, created by University of Kansas alumni and directed by KU film and media studies professor Kevin Willmott, highlights the little-known coach who's also credited with introducing now-ubiquitous basketball plays.
The film is inspired by Professor Katz's award-winning biography, "Breaking Through: John B. McLendon, Basketball Legend and Civil Rights Pioneer." The book, published in hardback in 2007 and paperback in 2010, won the William Rockhill Nelson award for nonfiction in 2008. The film reviews the life of this African-American native Kansan, the first black student at the University of Kansas to earn his degree in physical education and study under and be mentored by the inventor of basketball, Dr. James Naismith. A legendary basketball coach, McLendon was also a pioneer, supreme innovator, teacher, and consummate gentleman who not only was the first African American coach to be inducted into the Naismith Memorial Hall of Fame, but along the way waged a successful fight to break down barriers of racial segregation in college and professional athletics.
Dr. Katz served as an associate producer of the film and said the film is very relevant in today's society.
"It's relevance to issues today is that it is a story of one man's remarkable courage, determination and moral strength in the pursuit of human rights and social justice that brought democracy in America a step closer to reality," Dr. Katz said.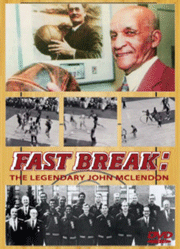 Last year, Dr. Katz wrote the article about John McLendon published in the program of the 2016 Naismith Memorial Basketball Hall of Fame. In it he wrote, "His contribution to the game and the struggle to free America from the bonds of institutional racism in sports tell a story of courage, perseverance, and human dignity."
He continued, "Along the way, he introduced innovations that are now standard in the game of basketball, including the 'fast break,' the 'full court press,' and the 'two in the corner,' later known as the four corner offense when it was made famous by the late University of North Carolina coach Dean Smith. When he retired from coaching in 1969, his record of 522-165 ranked McLendon among the top five coaches in collegiate basketball history."
Throughout his career, McLendon broke through racial barriers. Once, Katz wrote, "McLendon refused to bring his Tennessee State team to the 1954 NAIA Tournament in Kansas City unless they would be allowed to stay in the same hotel and eat in the same restaurants as the white teams. He won that battle and essentially integrated downtown Kansas City." 
If you miss the documentary on KCPT and/or forget to set your DVR, the film may be purchased on DVD by visiting www.theforgottencoach.com. In addition, readers can still find copies of Dr. Katz's book (or e-book), "Breaking Through: John B. McLendon, Basketball Legend and Civil Rights Pioneer," on Amazon.