Listening Post
Published: Thursday, 23 February 2017 10:00
Written by Barbara Bayer, Editor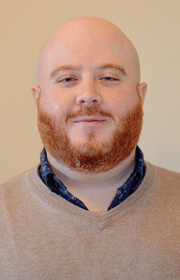 'FIRST THEY CAME FOR' — Earlier this month a play based on the poem "First They Came For" by Martin Niemoller and inspired by Elie Wiesel's "Night" debuted in Philadelphia. Why do we write about it?
Because the play, written by ninth-grade student Shannon DiStefano, is produced by Kansas City native Jay Michael Gilman who attended Hyman Brand Hebrew Academy. Gilman works for a nonprofit in Philadelphia called Philadelphia Young Playwrights (PYP). He earned his bachelor's degree from Goucher College in Baltimore and received his Master's of Science degree in nonprofit leadership from the University of Pennsylvania and Wharton in 2016. 
PYP is an organization that uses playwriting to teach literacy and leadership skills to some 2,000 public school students in more than 65 classrooms in the Philadelphia region.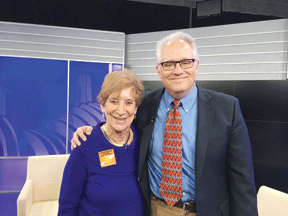 POINTS OF LIGHT — With Israel on our collective minds and a desire for peace in the world, Chabad House Center of KC has launched Points of Light, a program that empowers each of us to actively do something positive to help create positive change in the world. Points of Light is based on the Rebbe's 10-point mitzvah campaign to change the world for the good.
To be part of the Points of Light Campaign, choose a mitzvah to do and encourage one more person to do one, too. Chabad House staff will be happy to offer assistance to anyone who would like to know more about the observance of the mitzvah campaign.
The 10 mitzvot: 
Love your fellow Jew as yourself
Provide your child with a Jewish education
Study Torah daily
Men and boys 13 years and older put on tefillin every weekday
Affix a kosher mezuzah on your doorposts
Give charity every weekday
Every Jewish home should have basic holy Jewish books such as a prayer book/siddur, Torah/Chumash, psalms/tehillim and Tanya
Jewish women and girls from age 3 and up light the Shabbat and Holiday candles
Eat kosher at home and away
Observe the Jewish marital laws which includes mikvah
In addition, Chabad urges every Jewish person, including children, to have a letter in a Torah scroll; and learn about Moshiach, a time of true peace in Israel and the world. 
To receive a free Points of Light card, contact Chabad House Center at 913-649-4852 or call Blumah Wineberg at 913-940-1113.