Listening Post
Published: Thursday, 09 February 2017 12:48
Written by Barbara Bayer, Editor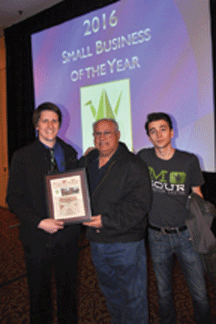 'HEART DECO' — Norm Ledgin is promoting his new book "Heart Deco."
Here's the synopsis: Max Gold has fantasized about 1930s "blonde bombshell" movie star Jean Harlow his entire life. All the world believes she died in 1937. Now it's 1989, and widower Max — video store operator and connoisseur of cinema — is certain he has seen her. Harlow has been revived from a frozen state, he says, cured of her illness, and is back to her Kansas City roots for a quiet life under an assumed name. Naturally, he goes into hot pursuit ...
The 252-page book is available on amazon.com for Kindle or paperback. Four customer reviews have all given it five-star ratings. 
Ledgin's bookwriting career began with nonfiction, "Diagnosing Jefferson" (2000), followed by "Asperger's and Self-Esteem" (2002), the latter republished in France. His forays into historical fiction include "The Jayhawker" (2006), designated a Kansas "best book" during the 2011 sesquicentennial.
His mysteries, which feature a sexagenarian sleuth and piano teacher are "Sour Notes" (2009) and "Disharmony" (2016). His most recent historical fiction, "Sally of Monticello: Founding Mother (2012)," has generated an audience bordering on cult. 
In another life preceding bookwriting, Ledgin was an award-winning traffic safety specialist and a North Jersey journalist, blacklisted following House Un-American Activities Committee public condemnation of him in 1951 for opposing the manufacture and use of nuclear weapons.