A Modern Night at the Folly' features collaboration between choreographer and Jewish poet
Published: Thursday, 26 January 2017 11:00
Written by Marcia Horn Montgomery, Contributing Writer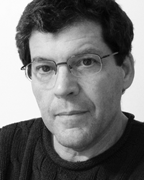 Maggie Osgood Nicholls of Overland Park will be one of the region's 10 most talented choreographers featured at "A Modern Night at the Folly." Last year, for the Midwest Jewish Arts Lab (MJAL), she choreographed five professional dancers to perform a piece inspired by a painting from the Holocaust.
MJAL includes the Midwest cities of Chicago; Madison, Wisconsin; Milwaukee; Minneapolis; metro Kansas City (now in its second year) and new this year, Cleveland. The theme was Echoes: Voices of Jewish Wisdom.
Craig Salvay also was involved with MJAL. In each city, the artists worked independently throughout the yearlong process of completing their final projects for the August 2016 MJAL performance in Milwaukee. They also met twice a month to study Judaism and how it connects to art in the world and to their own work.
Osgood Nicholls said her choreography project was inspired by artists in death camps and their work during the Holocaust. Salvay had been inspired to write his poem "The Camp" after seeing the movie "Swimming in Auschwitz."
Eventually, the two began to think about how they might be able to present something together. She showed him her piece on You Tube and he mentioned he had a poem that might work perfectly with her choreography.
"When I saw her work, I was transported to the same feeling I had when I read my poem — not when I wrote it, but when I read it," said Salvay. "I could see people, I could see the motion. The kinetic expression was very similar to me, to the way I felt."
She read his poem and agreed they fit nicely together.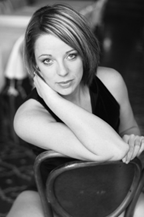 "We had a few meetings and talked it out," said Osgood Nicholls. "He worked really hard to get the timing of the piece and moments that he thought were going to fit with the words. We didn't ever get to see the whole thing put together until it actually performed in August. We had some amazing moments and it turned into a really beautiful piece."
She said after she saw it, she knew it was something more people should see. So when the opportunity to apply for "Modern Night at the Folly" came about, she applied without telling Salvay, hoping they would be approved, but not wanting to get his hopes up.
"Once I told him we were in, he was really excited to get to present it on a bigger stage," she said.
So on the evening of Feb. 4 their collaboration will come together at the Folly Theater in a six-minute piece. The entire "Modern Night" performance will last about an hour-and-a-half. (See box for details.)
Osgood Nicholls has worked at the Jewish Community Center for 10 years. She's the director of Encore! School of the Arts where she teaches students a wide variety of performing arts skills. She has more than 200 children from ages 2 ½ to 13.
"And those 13-year-olds were with me when they were 3, so they're growing with us; it's been wonderful," she said. "Every time they get on stage I see something different. It's been really neat to be a part of their families for this long."
Osgood Nicholls is not Jewish, but has taken lots of Introduction to Judaism and other Jewish classes and her daughter attends the Child Development Center at the JCC.
"So if there's a religion that we identify with, it's Judaism," she said.
In fact, she was selected for MJAL because over the past three years, much of her choreography has been inspired by Jewish topics, including the strength of women and families during and following the Holocaust; Jewish artist Andi Arnovitz's paintings; and the beauty and sadness of sitting shiva.
The 34-year-old is from Nebraska and has lived in the Kansas City metro area since 2002. She resides in Overland Park with her husband Jacob and their 4 ½-year-old daughter Logan.
Salvay, a 66-year-old poet/attorney, has been writing poetry since the age of 7. He said someone once asked him, "What do you do?" He answered, "I'm a poet who practices law."
"Being a poet is not what I do, it's who I am. I started doing this years ago," he said.
After writing "The Camp" Salvay said he began to remember his conversations with Bronia Roslawowski, of blessed memory, who survived Auschwitz. He dedicated his poem to her.
"I wrote the whole thing pretty much straight through," he said. "Sometimes I work on poems for years. I can't figure out where they're going, and with this one I was so completely inside the nightmare of the movie and, I'm sure, sprinkled with always wanting to have understood Bronia, I think I probably became the person I thought Bronia was."
Salvay said he writes poetry with a vision that may be unrelated to the image he gets when he reads it back. While writing, he feels intense emotion and is in the place where the event is happening. So in his mind, he was in Auschwitz when the gates open and Bronia hears a German soldier yelling, "Du bist frei!"
"And the defiant Bronia said, 'I have always been free,' " he quotes from the poem.
Although Salvay has never had an anthology of his poems published, he was asked in 2012 by then Kansas poet laureate Caryn Mirriam-Goldberg to participate with 149 other poets in a serial poetry style called a "renga," which published under the title "To the Stars through Difficulties."
He said his 94-year-old mother is pushing him to publish some of his poetry, so he's in the process of putting a book together that he will dedicate to her.
"I'll put out a couple of hundred copies and give them to people," he said.
When Salvay is not writing poetry, he runs a private law practice doing corporate and real estate work. He and his wife Linda reside in Prairie Village.
'A Modern Night at the Folly'
City in Motion Dance Theater will present the 14th annual presentation of 'A Modern Night at the Folly' at 8 p.m. Saturday, Feb. 4, Folly Theater, 300 W. 12th Street, Kansas City, MO.
'A Modern Night at the Folly' is Kansas City's only adjudicated choreographers' showcase and will feature 10 of the region's most talented choreographers.
Prior to Feb. 4, tickets cost $20 for adults age 13-61 and $15 for students and seniors. On the day of the show, the price will increase to $30. Tickets are available online at follytheater.org (service fees apply); by phone at 816-474-4444 during normal business hours, 10 a.m. to 5 p.m.; or at the Folly Theater box office located at 1020 Central, Kansas City, MO.
To retrieve will call tickets or purchase tickets in person outside of normal business hours, visit the box office at the theater on 12th Street.