Rabbi Samuel Intrator to lead spiritual services at KI
Published: Thursday, 20 March 2014 06:00
Written by Marcia Montgomery, Community Editor
By Ellen Portnoy
Special to The Chronicle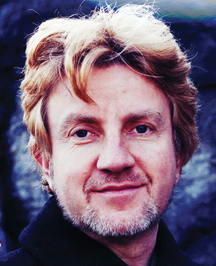 "Prayers are about compassionate positive experience," said Rabbi Samuel Intrator, who will be the Caviar Family Jewish Scholar in Residence at Kehilath Israel Synagogue on April 4 and 5. 
"Prayer can create language of spiritual commonality," he added. "We, as a people, need a common experience. Israel no longer is the common unifying force in Judaism, so I am now suggesting that should be prayer as unifying force."
"We all quest for deeper meaning and greater inspiration from our prayers," said Rabbi Jeffrey Shron of K.I. "Rabbi Intrator will not only give us the tools and the knowledge to accomplish these goals, but he will create a genuine spiritual happening at K.I."
Rabbi Intrator will lead the Friday night service at 6:15 p.m. April 4. This service will include singing and dancing in the style of Rabbi Shlomo Carlebach. Rabbi Intrator was his assistant for many years and took over his synagogue in New York when Rabbi Carlebach passed away. Currently he leads a congregation in Miami Beach and heads the Kavanah Life Institute.
"I do a service the way he did a service," Rabbi Intrator said. "But while there is a lot of singing and dancing to create a spirit, I also interject in the middle of the service a short running commentary of what the congregation is singing and dancing to. When you know what you are reciting it makes the service more meaningful."
His sermon on Friday night will focus on "The Spiritual Power of Speech." The Torah portion that week deals with leprosy.
"Rabbis attribute leprosy to negative speech, he said.  "I want to delve into the power of positive speech. In communication with each other we should focus on the power that creates with positive speech, and think about how bad negative speech is to others."
"Through speech God created world and through speech we can destroy the word.  If speech is misused, it can destroy," Rabbi Intrator added. "I want to show through various ways the power of speech. And remind people to be careful and mindful of that power."
After the service, there will be a Friday night dinner that is open to the public. Reservations are required. Cost is $10 per adult, with children under 13 free with a parent. Reservations are due by March 27.
The Scholar in Residence program continues at Shabbat morning services. Rabbi Intrator will both lead the service and speak on "Why so Few Jews in the Pews: Bringing More Meaning to Prayer." He will also lead the Mussaf service.
"Most people don't understand the prayers because they speak English not Hebrew," Rabbi Intrator said. "So they cannot relate to it. We must make it so we relate to prayer. The words of prayer are ancient, mystical and poetic. So even a good translation cannot explain it well. Commentary is written to decode the prayers, which send a positive message about life, making prayer more relevant."
There are two important issues about prayer according to Rabbi Intrator. The first is that the words of prayer speak to congregants and help them in their lives to get a more positive attitude to life, both spiritual life and meaningful life.
"People will look at pray and say that is something I should get into because it changed my spiritual life and general life."
The second important issue is that he believes prayer brings people together. 
"There is a language of spiritual community that can heal the divisiveness of the Jewish Community," he said.
Shabbat services are open to the public and will be followed with a Kiddush luncheon.
Rabbi Intrator's final program will be a Shabbat Mincha/Havdalah service at 6:50 p.m. He will keep us inspired and lead us in Havdalah and then an uplifting musical experience that will include storytelling and dancing.
"We are welcoming the entire community to come to create a joint experience and bonding between all congregations," said Rabbi Intrator about the Mincha/Havdalah service. The joy of prayer and meaning of prayer will be the focus.
For more information or to make a reservation, call K.I. Synagogue at 913-642-1880.