Sher, Sylvester Lawrence
Published: Thursday, 30 January 2014 11:00
Written by Marcia Montgomery, Community Editor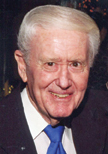 Sylvester Lawrence Sher, 86, beloved husband, father and grandfather, passed away peacefully on Wednesday, Jan. 22, 2014.
Funeral services were held Friday, Jan. 24, at The Louis Memorial Chapel, followed by burial at Kehilath Israel Blue Ridge Cemetery. The family suggests contributions to Kehilath Israel Synagogue or Hyman Brand Hebrew Academy.
Syl was born Jan, 18, 1928, in Duluth, Minn., to Samuel Jack and Libby Holzberg Sher, one of five children. He attended Central High School and the University of Minnesota where he received a degree in journalism. Syl went into Air Force recruiting after the Korean War and was stationed in Galesburg, Ill., as a public information officer. Shortly after, he went to Belvidere, Ill., to work on the local newspaper.
In 1954, Syl moved to Kansas City where his brother, Abbott, was already residing. He met his future bride, Celia, a year later, and the family celebrated their 56th anniversary last month.
Syl had a very successful and fulfilling advertising career for 60 years, and proudly worked his entire adult life, even during his most recent hospital stay. He was partner with a number of agency groups including Sher Jones & Associates. Syl loved his work, and was passionate about communicating with his clients.
A longtime member of Kehilath Israel Synagogue, Syl also was a B'nai B'rith Bowler and a Kansas City Kings Gold Coater. He enjoyed participating in sports as a youth and attending professional sports events as a season ticket holder for decades. More than anything, Syl held family nearest and dearest to his heart, wanting recaps of every grandchild's activities from games to test scores to dance recitals.
Syl was preceded in death by his brothers, Ralph and Abbott, and his sister, Ruth.
He is survived by his wife Celia Sher; daughter and son-in-law, Allison and Alan Myers; daughter and son-in-law, Susan and Dr. Samuel Gutovitz; son, Dr. Scott Sher; grandchildren, Rachel and Brian Myers, Cory, Hillary, Jeremy and Joel Gutovitz, and Alex, Davi and Zoe Sher; brother and sister-in-law, Peyton and Carole Sher; and nieces and nephews.
Syl lived the happiest of lives, and was devoted to his entire family, his co-workers and friends. In turn, they cherished him greatly and will miss him forever and ever.
Online condolences may be left at www.louismemorialchapel.com.
Arr: The Louis Memorial Chapel, 816-361-5211.