Levitch, Joel
Published: Thursday, 10 August 2017 10:00
Written by KCJC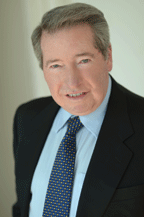 Joel Levitch, 74, a Kansas City native and long-time New Yorker, passed away peacefully on Wednesday, Aug. 2, in Fort Lauderdale. The family had a private ceremony.
Joel was born Oct. 5, 1942, to David and Frances (Brand) and was the grandson of Hyman and Clara Brand. He was graduated from Pembroke Country Day School and Yale, where he was the head of the radio station. After earning his MA in International Affairs (Yale), Joel worked for CBS News radio before becoming an award-winning documentary producer and director.     
Joel went on to become a pioneer in Jewish television broadcasting and programming. In 1979, he founded National Jewish Television, which has provided Jewish cultural and religious programming on cable for more than 35 years. He directed PBS's coverage of the unprecedented 1981 international gathering of Holocaust survivors in Israel and helped establish the Holocaust Survivors Film Project at Yale. In 2011, he produced and directed "Repentance," a documentary about the Evangelical Sisterhood of Mary's inspiring work of reconciliation with the Jewish people.
Joel is survived by his wife  Judy Levitch, three children — Timothy Levitch, Mark Levitch, and Jessica Harris — three grandchildren, and many loving friends. A memorial service will be held in Kansas City in the fall.  In lieu of flowers, contributions in Joel's memory can be made to the Hyman Brand Hebrew Academy.