Written by

KCJC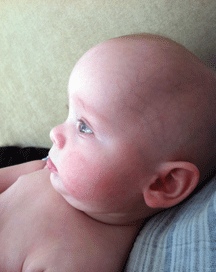 Autumn Kent and Magnus Grimmett of Aspen, Colo., announce the birth of a son, John Balthazar "Bazza" Grimmett, on July 24, 2014.
Bazza is the grandson of Karen Polsky Kent of Aspen, Stephen Kent and Joan Benson of Redstone, Colo., and John and Bernadette Grimmett of the United Kingdom.
Great-grandparents are Elaine Polsky of Leawood and the late Norman Polsky.