Hammer Bar Mitzvah
Published: Thursday, 30 November 2017 12:00
Written by KCJC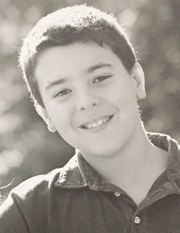 Daniel and Sylvana Hammer announce the Bar Mitzvah of their son, Avi Hammer, at 9 a.m. Saturday, Dec. 9, at Kehilath Israel Synagogue.
Avi is the grandson of Susan and the late Steven Hammer, and Dr. Benjamin and Anna Maria Lichtiger.
Relatives and friends are invited to worship with the family and to attend the Kiddush following the service.