Smuckler Bat Mitzvah
Published: Thursday, 31 August 2017 10:00
Written by KCJC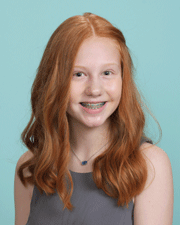 Erin and Brad Smuckler announce the Bat Mitzvah of their daughter, Marah Jordan, at 10:30 a.m. Saturday, Sept. 9, at The Temple, Congregation B'nai Jehudah.
Marah is the granddaughter of Linda Smuckler, Joe Smuckler and Marcia Karbank, and Edie and Shel Mikkelsen of Niles, Illinois.
Relatives and friends are invited to worship with the family and to attend the Kiddush luncheon following the service.