Rosenthal Graduation
Published: Thursday, 08 June 2017 12:54
Written by KCJC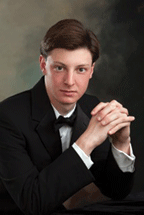 Dr. William and Jody Rosenthal announce the graduation and matriculation of their son, Harrison Michael Rosenthal. Harrison graduated with distinction from the University of Kansas with a Bachelor of Science in Journalism degree from the William Allen White School of Journalism and Mass Communications and a minor in U.S. public policy. This summer, he will begin concurrent Juris Doctor and Doctor of Philosophy candidacies with the University of Kansas Schools of Law and Journalism, respectively. 
Harrison, an alumnus of the Barstow School, is a member of the University of Kansas Honors Program, the Kappa Tau Alpha National Honor Society in Journalism and Mass Communication, the Golden Key International Honour Society, the National Society of Collegiate Scholars and the Delta Epsilon Iota Academic Honor Society. This past semester, Harrison received two academic scholarships from the School of Journalism: the Mark Johnson First Amendment Scholarship — recognizing his commitment and service to freedoms of speech and press — and the Robert P. Sigman Family Scholarship for incoming doctoral candidates. 
Harrison will maintain his affiliation with the University of Kansas School of Music, where he recently sang a chorus role in the university's production of Mozart's Don Giovanni and a principal role in the university's production of Douglas Moore's Gallantry. This fall, he will continue his study of voice with Dr. Julia Broxholm, department chair of voice and operatic studies.