Hammontree Bat Mitzvah
Published: Thursday, 26 January 2017 11:18
Written by KCJC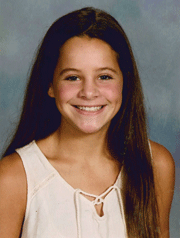 Samantha and Quentin Hammontree announce the Bat Mitzvah of their daughter, Mackenzie Lauren Hammontree, at 10:30 a.m. Saturday, Feb. 4, at Congregation Beth Torah.
Mackenzie is the granddaughter of Joni and Larry Weiner. 
Relatives and friends are invited to worship with the family and to attend the Oneg Shabbat following the service.