Linafelt Bar Mitzvah
Published: Thursday, 19 January 2017 10:00
Written by KCJC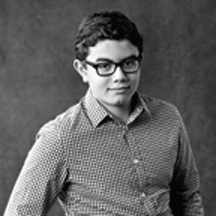 Julia Shapiro and Tom Linafelt announce the Bar Mitzvah of their son, Jed Morris Linafelt, at 9:30 a.m. Saturday, Jan. 29, at Congregation Beth Shalom.
Jed is the grandson of Patti Shapiro and the late Alvin Shapiro, and Elizabeth and Jerry Madden of Beaver, Pennsylvania.
Relatives and friends are invited to a Kiddush luncheon following the service.