Campbell Honor
Published: Thursday, 22 December 2016 14:04
Written by KCJC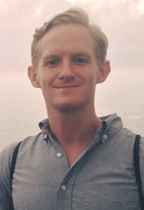 Josh Campbell recently graduated with a master's degree in art business from Sotheby's Institute of Art —New York City.
He received his undergraduate degree from Trinity University in San Antonio, Texas. He currently resides in Manhattan. 
He is the son of Brian and Dana Campbell (Overland Park), brother of Samantha (San Antonio), and grandson of Robert and Cathie Rosenthal and Larry and Kay Campbell (St. Joseph, Missouri).