Shemitz Bat Mitzvah
Published: Thursday, 08 December 2016 10:00
Written by KCJC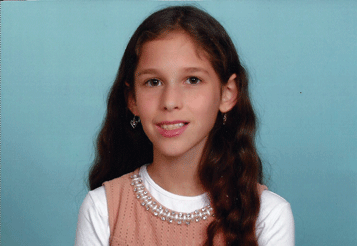 Stefanie Autumn Shemitz will become a Bat Mitzvah at 10 a.m. Monday, Dec. 19, in Jerusalem, Israel. Autumn is the daughter of Flora Winitz and the late Peter Shemitz.
She is the granddaughter of Harris and Shevie Winitz, and Norman and Mary Shemitz of New Haven, Connecticut.
Relatives and friends are invited to join the family at seudah shlishit at Congregation BIAV at approximately 5 p.m. on Saturday, Jan. 21, 2017.